Home
Makar Sakranti
Pongal
Basant Panchami
Maha Shivratri
Holi
Baisakhi
Bihu
Eid Ul Fitr
Hemis
Rakshabandhan
Janmashtmi
Onam
Ganesh Chaturthi
Navratri
Durga Puja
Dussehra
Diwali
Gurupurab
Christmas
Hemis!
Hemis Festival in Ladakh is celebrated annually on the 10th day of the Tse-Chu, Lunar month of the Tibetan Calendar. The 2-day fiesta marks the birth anniversary of Guru Padmasambhava. On this day, Hemis Monastery is adorned beautifully to host the ceremony. The colorful festival showcases the beautiful handicrafts of the area. Natives also dress up in lovely traditional attires and gather in the courtyard of Hemis Monastery, the biggest Buddhist Monastery of Ladakh. Lamas dance around central flagpole to the tunes of drums, cymbals and long horns. The otherwise cold-barren desert comes to life during Hemis Festival.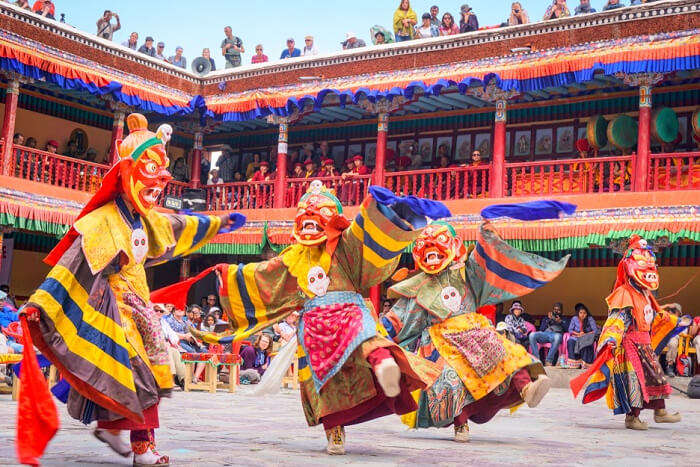 Observences : Lamas and dances,
Main Attraction :Hemis Monastery in Ladhak and Handicrafts.
Date(as per 2020) : From 30th June to 1st July.