Home
Makar Sakranti
Pongal
Basant Panchami
Maha Shivratri
Holi
Baisakhi
Bihu
Eid Ul Fitr
Hemis
Rakshabandhan
Janmashtmi
Onam
Ganesh Chaturthi
Navratri
Durga Puja
Dussehra
Diwali
Gurupurab
Christmas
Holi!
Holi; predominantly an indian festival originally celebrated only in India and Nepal. However, because of its energetic and joyful aura, Holi has spread throughout Asia and some parts of North America. Millions of people come out to play and enjoy in the festival of colors.
The night before Holi, there is a holy fire, in which an idol or representation of Holika is burnt. This is known as "Holika Dahan" and is done in celebration of the legend of Holika and Pralad.
According to the legend;
There was once a demon king by the name of Hiranyakashyap who won over the kingdom of earth. He was so egoistic that he commanded everybody in his kingdom to worship only him. But to his great disappointment, his son, Prahlad became an ardent devotee of Lord Naarayana and refused to worship his father.
Hiranyakashyap tried several ways to kill his son Prahlad but Lord Vishnu saved him every time. Finally, he asked his sister, Holika to enter a blazing fire with Prahlad in her lap. For, Hiranyakashyap knew that Holika had a boon, whereby, she could enter the fire unscathed.
Treacherously, Holika coaxed young Prahlad to sit in her lap and she herself took her seat in a blazing fire. The legend has it that Holika had to pay the price of her sinister desire by her life. Holika was not aware that the boon worked only when she entered the fire alone. Prahlad, who kept chanting the name of Lord Naarayana all this while, came out unharmed, as the lord blessed him for his extreme devotion.
Thus, Holi derives its name from Holika. And, is celebrated as a festival of victory of good over evil. Holi is also celebrated as the triumph of a devotee. As the legend depicts that anybody, howsoever strong, cannot harm a true devotee. And, those who dare torture a true devotee of God, shall be reduced to ashes.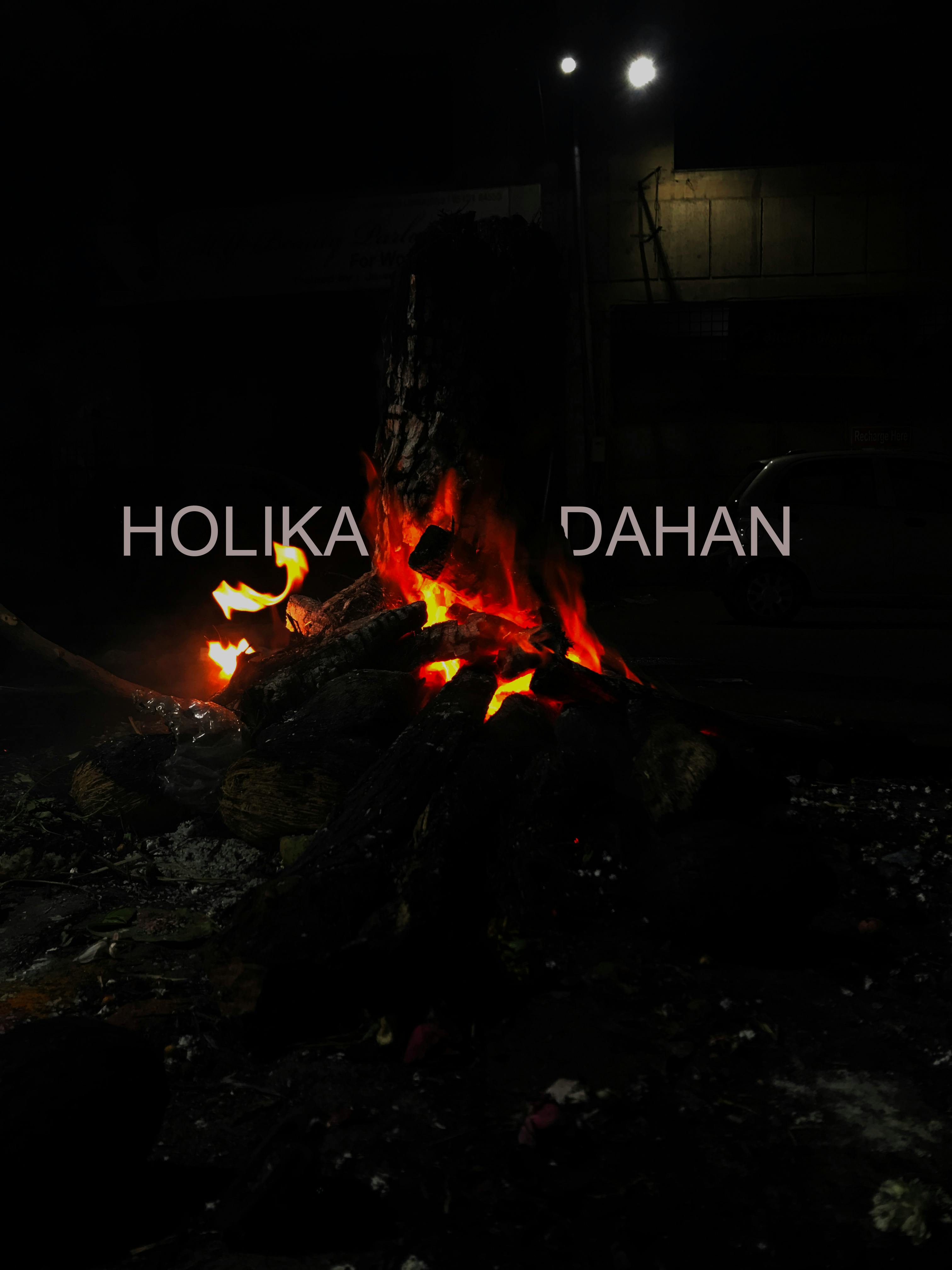 Observences : Festival of Colors
Main Attraction :The colors and the aura
Date(as per 2020) : March 9 to March 10.